I have bought a LOT of yarn in the last month....... below is a picture of part of what I have purchased.
My husband kindly informed me that marital distress would follow if I continued to keep my new yarn in the bags they came home in stashed precariously in the communal downstairs closet. Therefore in order to maintain some happiness in the home I took myself to the local discount store and purchased storage apparati (I think that should be the proper plural of apparatus). When all was said and done I think it turned out quite nicely.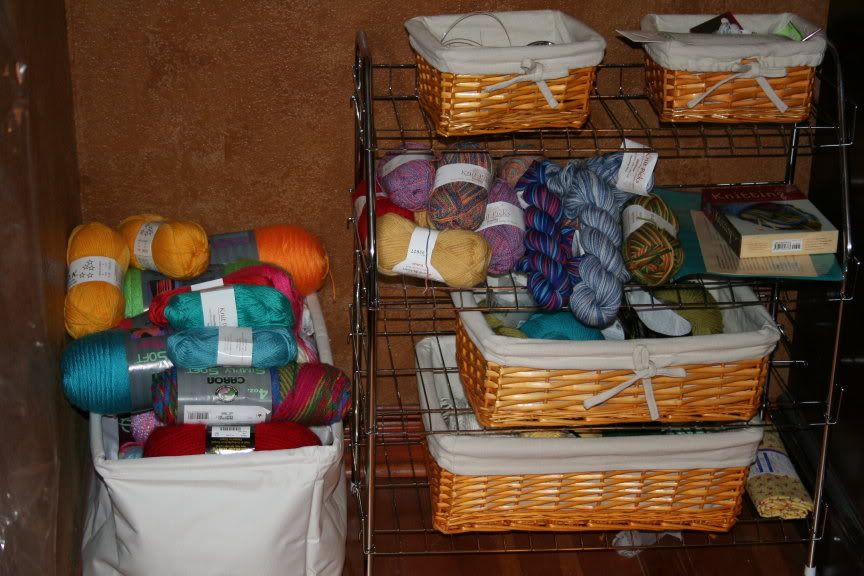 The bag on the left is for my acrylic yarns that I use for the preemie project. It turns out that this was the bulk of my yarn. However, as it is also the bulk of my knitting it seemed appropriate. The shelves harness the stuff for my other projects and a few of my books (usually the ones that I have yarn at the ready to complete a project). Now I have a shiny happy hubby and a shiny happy knitting corner.